STYLE PHILOSOPHY
Lynette's style philosophy is to create an artistic head of hair through thoughtful composition and carefully selected color.  Clients exit her chair feeling confident and up-to-the-minute, with hair styles that are easily maintained until the next regularly scheduled appointment.
Book an Appointment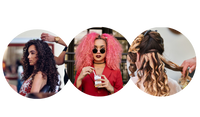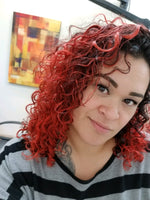 ABOUT LYNETTE
Lynette began her career as a professional hair stylist and makeup artist in 2006 at the ethnically diverse Fremont Beauty College. She then completed a year-long advanced training program at Image Arts Salon under master hair and makeup artist Teresa Callen. She also attended advanced education sessions at Maly's California and West Coast Beauty Systems. Currently, Lynette is an independent stylist at Expressions Salon.
Before becoming a hair stylist, Lynette worked for Mitsubishi Electric, Sega Amusements, and Renesas Technologies. She was also the office manager for the Field Ironworkers Apprenticeship. Her corporate background, combined with her esthetic training, has made Lynette a dedicated, responsive professional who is firmly committed to giving her clients a great experience tailored to their specific needs.
FIND ME AT
Expressions Salon
859 Oak Grove Ave
Menlo Park, CA 94025
(650) 468-4450
PAYMENTS
I do not accept credit cards or debit cards in the salon.
I will happily take cash or a check, or you can Venmo or Zelle your payment! Products purchased on this site are separate.
Thank you!
Not looking for DevaCurl?
I've partnered with Salon Interactive to give you an even bigger selection of products for your fabulous curly hair! Just click the button below and have a look.
Additional Products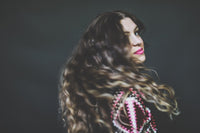 Lynette has been coloring my hair for over 10 years and I wouldn't dream of going to anyone else. She nails my color every time. She's talented, professional, and a joy to talk with.

MeMe Rasmussen
Lynette has given me lots of tips on hair care. She has done my hair for over 15 years, is the first stylist who has cut my curly hair right, and has help me to feel more confident with my hair.

Katrina Blair
I have been a client of Lynette for about a decade, and my hair has never looked better. I love the color and cut, and I especially love all the compliments I get!

Jamie Beckett